About the Book
Psalm Chapter 42 vs.1 to 5
1 As the hart panteth after the water brooks, so panteth my soul after thee, O God. 2 My soul thirsteth for God, for the living God: when shall I come and appear before God? 3 My tears have been my meat day and night, while they continually say unto me, Where is thy God? 4 When I remember these things, I pour out my soul in me: for I had gone with the multitude, I went with them to the house of God, with the voice of joy and praise, with a multitude that kept holyday. 5 Why art thou cast down, O my soul? and why art thou disquieted in me? hope thou in God: for I shall yet praise him for the help of his countenance.
Page Count: 39 pages
Size: 457 Kb
Download Passion for Purity by Pastor Paul Rika for free
Sex is not the Problem; (Lust IS)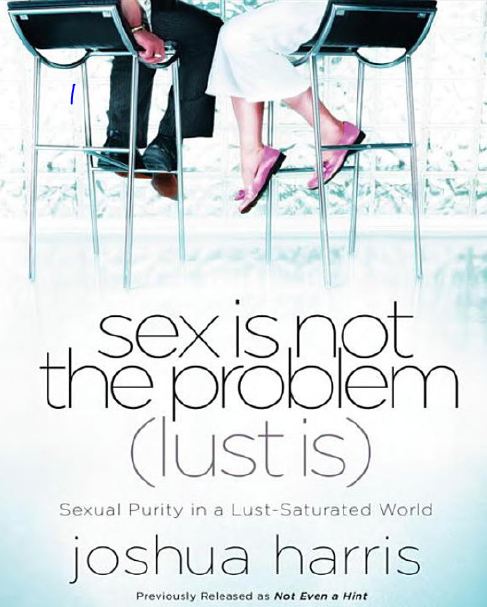 About the book
Lust isn't just a guy problem – it's a human problem. And unless we honestly confront it, lust will destroy our relationships and our lives. Joshua Harris, author of the runaway bestseller I Kissed Dating Goodbye, calls a generation bombarded with images of sexual sin back to the freedom and joy of holiness. This "PG-rated" book – straightforward without being graphic – speaks to those entrenched in lust or just flirting with temptation. Honestly sharing his own struggles, Harris exposes lust's tactics and helps readers create a personal plan for fighting back. Men and women will find hope in God's grace and learn the secrets to lasting change.
Neither sex nor sexuality is our enemy. We need to rescue our sexuality from lust so we can experience it as God intended.
Bestselling author Joshua Harris shows you how lust deceives you. Specific and honest without being graphic, this book–for both men and women–will guide you in creating a custom plan for fighting lust and celebrating purity.
Download Sex is not the Problem; (Lust IS) by Joshua Harris
Page Count: 182 pgs
Size: 1.3 mb