Your Commitment To All Kinds Of Prayer
Best Quote
"If the devil wants to work the backsliding of someone, he starts with the person's prayer life…"
You can download the audio message here.
Prayer is like the fuel in the car. You have a good engine, yes, you have the word, yes, you understand, but, you still need fuel with your good engine and that is prayer.
Give yourself to prayer. If you cannot pray, you cannot live a holy life. Temptations are many, you are not too holy for satan to tempt, meet the devil at the gate of prayer and smash him down. If the devil wants to work the backsliding of someone, he starts with the person's prayer life.
There are different types of prayer and invite the Holy Spirit to help you pray.
Eph 6: 18:
" Praying always with all prayer and supplication in the Spirit, and watching thereunto with all perseverance and supplication for all saints;"
Kinds of Prayer
Prayer of Personal Repentance:
"And the publican, standing afar off, would not lift up so much as his eyes unto heaven, but smote upon his breast, saying, God be merciful to me a sinner."
Cry to God to seal you up from sin, CRY! I said CRY, cry to God to have mercy on you and save you from sin. You are a Christian, and you are still trapped in sin and you are not doing anything about it? No, you must cry to Him!
Prayer of Restoration: Ps 51:1-4 Acknowledge your sins, confess all your sins and plead with God to restore you
Prayer of thorough cleansing and sanctification: Ps. 57:5-7
Prayer of daily Holiness: Ps 139:23-24
Prayer of petition: Jer. 29:11-13, Mat. 7:7-11
Prayer of intercession: Praying for others Eph 6:18-20, Heb 13:18, 2 Thess 3:1-3, 1Tim. 2:1-2. Pray for everybody, for all men, for your leaders, for your school, for people to come to the knowledge of the truth.
Prayer of spiritual warfare: Eph 6:10-18 Ps. 118 :10-12, Ps. 35:1-10,ps.18:1-21
Prayer of agreement: You and your brother, join hands to pray! The devil knows God will answer your prayers and you join hands together to pray, that is why he is causing quarrels between you and your brother, agree together and pray!
Prayer of praise and thanksgiving: Eph:5:20
How To Strengthen Your Prayer
Pray and believe, take time to confess that you believe, the doer is God, you just go and say it.
Take your burden to the Lord and leave it there
Have prayer retreat
Join prayer warriors
Add fasting to your prayer
Attend vigils
Claim God's promises for you
Learn how to pray alone
Make prayer degrees
Also, pray in groups
Speak out your belief, confess that you have received what you have asked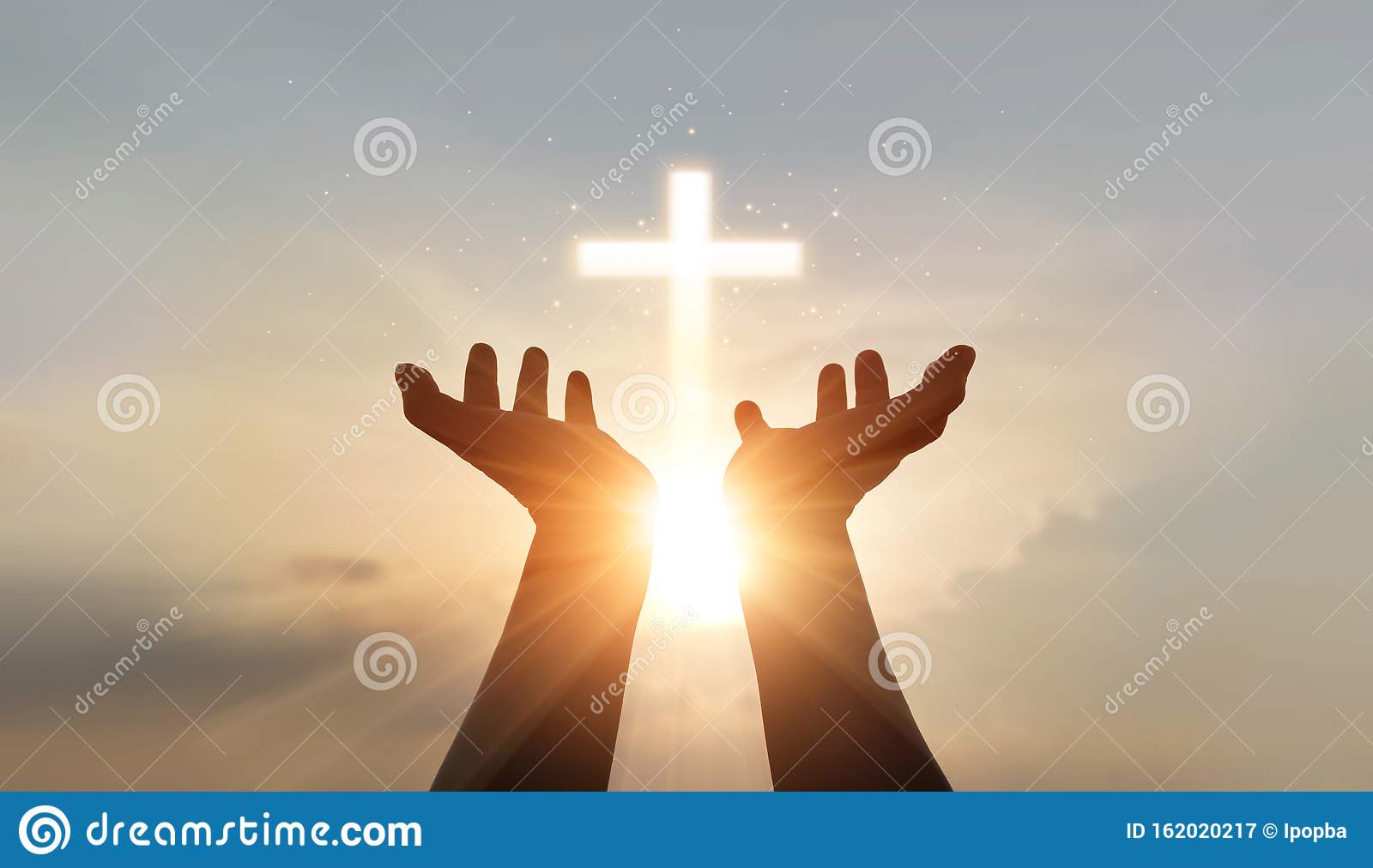 This is a summary of the interesting message,
Prayer Answering God
by Pastor Paul Rika, click
here
to download audio.
Prayer Answering God (Message Summary)
You are not the worst man that lived on earth. Many people lived in a worse situation than you and they scaled through and overcame just through prayer. Many people have faced greater tragedy but overcame their situation because they knew God is prayer-answering God. Some were in the pit of the enemy but did nothing than pray. Whatever the challenge of your life, pray and know how to pray.
It is interesting to know that God has placed a high reward on prayer that even when Jesus, (God In human form) lived a prayerful life.
You can wonder,  "Doesn't God know that I need this and just do it for me?" It will affect God's attribute and a part of God will remain dark to you. The attribute that when you pray or tell Him, He will answer, it will remain dark to you that God is a prayer-answering God. And also, it will not help you, it will not help humanity to know Him (God), and God delights in you knowing Him. If God just goes ahead and automatically do things for you, you won't know Him, He wants to take you through the process of knowing Him and one of the process is spending time in His presence and praying, your knowledge will get fresh daily.
You can also say "doesn't God see the plans and the attack of the enemy and just block him from doing it?" No, He will wait for you, God will wait for you to pray. Then, when He stands up and fights for you as you pray to Him, you will wonder at God. Jesus' disciples, cried to Him in the storm "carest thou not that we perish?" Then, Jesus stood up and rebuked the wind and the storm, and they wondered greatly and said "what type of man is this that even the wind and sea obeys Him?" Their knowledge has increased. If there was no wind and God had automatically blocked Satan from causing problems, how will they know the power of God? Your knowledge about God cannot increase if you don't pray.
You can also say "doesn't God see my human enemy and find a solution to it?" "Does he not sees what is happening in the nation and do something about it?" Nigeria, Jesus wants you to know Him. He knows that you are suffering in the hands of the enemy but He is waiting for you to pray. Why ps 65:2
If God does things automatically, this attribute of God will be lost in humanity, you won't know Him. It because we know that God forgives iniquity that's why we come to Him and say He is a merciful God, that part of His name. It is because we know that he is Holy God, that is why we reverence and fear Him. It is because He heals, that is why we believe Him. Same way, it is because He is a prayer-answering God, that is why we pray to Him. Know that and go and pray.
Is 56:7,
"Even them will I bring to my holy mountain, and make them joyful in my house of prayer…"
Mt 21:13
"And said unto them, It is written, My house shall be called the house of prayer.."
God has placed Himself in the house of prayer and he saying He will answer us there, go and meet God in the house of prayer. Everyone who wishes to meet Him can find Him there. GO and tell Him what He should do for you, GO and tell Him what is troubling you. Tell Him what you need, what is happening? What is troubling you? God is telling you now to meet Him in the house of prayer. What is threatening you? Come and report to me in the house of prayer. Prayer answering is part of His attribute, part of His nature, part of what that forms Him, exploit it
Exemplary Prayer Life Of Jesus
Mk 1:35
"And in the morning, rising up a great while before day, he went out, and departed into a solitary place, and there prayed."
God became man, saw the necessity of prayer and will wake up early in the morning and find a convenient place to pray, while man will spend the whole time sleeping. Jesus knows the value of prayer. Do you bother to pray? Do you bother to wake up and pray? Do you find a time to pray? Stop wasting you time murmuring and complaining about your problem all around. Bring God into it, tell Him exactly how it is paining you, exactly how you feel. Luke 11:1
John the Baptist knew that without prayer, his ministry will scatter, his disciple will scatter, and prayed and also taught his disciples. Some churches have collapsed because of prayerlessness. Jesus taught His disciples to pray. Pray, and save yourself and others with you. Tell God to teach you to pray.
One might say "Jesus, didn't you come as God yourself? Don't you have the power to be doing things? Why do you need to pray? Do you need to ask the Father? Are you not one with the Father?" It's a mystery. Again, one can ask The Father "Were you not the One that sent Jesus to the world, does He need to tell you He is hungry before You will give Him food? Does He need to tell You what He needs?" That also is a mystery that God will place Himself in the house of prayer. Jesus was teaching human beings that your God has placed Himself in the house of prayer. He is teaching you and me that we should meet with Him in the house of prayer. You will see Him there. And also, since Jesus has become Man, it is the duty of all men to submit and pray to God, that is why you see Him pray, He had become Man we are, for man to overcome satan in the world, you must be constantly in the house of prayer.
Then shall ye call upon me, and ye shall go and pray unto me, and I will hearken unto you.
Little children, go to Him, He will hear you. Woman, go to Him, He will hear you. Man, go to Him, He will hear you. Messenger in the office, go to Him, He will hear you. Director, go to Him, He will hear you. Businessman, go to Him, He will hear you. O God that answers prayer, people of all Nations shall come to YOU.
If Jesus could pray in the world, has that not proven enough reason for you to pray?
Jer 29:11
"For I know the thoughts that I think toward you, saith the Lord, thoughts of peace, and not of evil, to give you an expected end."
God is saying, He has good thoughts toward you and He knows what you are looking for and that if you come to the house of prayer to meet Him, He will answer you.
This is a summary of the interesting message, Prayer Answering God by Pastor Paul Rika, click here to download.