About the book
Pilgrim's Progress is a great work of Christian literature. Originally composed in the 17th century, this spiritual allegory has entertained and delighted innumerous readers for over 300 years. Part I tells of "Christian" and his journey to "Celestial City;" Part II tells of the journey of Christian's wife Christiana and their children to Celestial City.
The two parts work together as a unified whole, which describes and depicts the believer's life and struggles. Indeed, given the easy style of the book, readers of all ages can understand the spiritual significance of the depictions in the story. However, Pilgrim's Progress does not simply instruct readers with spiritual allegories; it entertains them as well, through Bunyan's creative storytelling. Enjoyable and spiritually instructive, Pilgrim's Progress is highly recommended.
Download The Pilgrim's Progress by John Bunyan.
Page Count: 233 pgs
Size : 2mb
Sex is not the Problem; (Lust IS)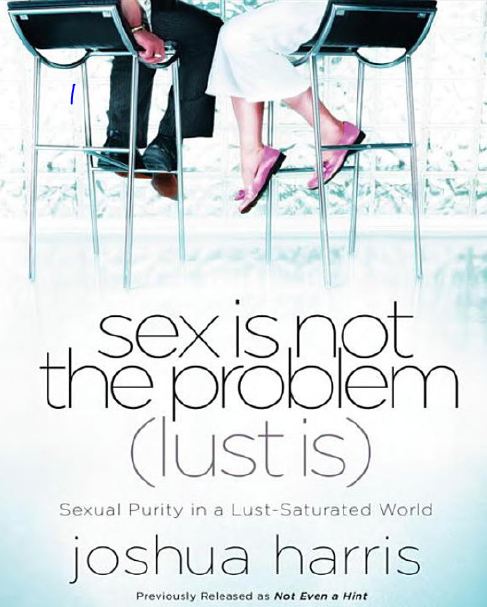 About the book
Lust isn't just a guy problem – it's a human problem. And unless we honestly confront it, lust will destroy our relationships and our lives. Joshua Harris, author of the runaway bestseller I Kissed Dating Goodbye, calls a generation bombarded with images of sexual sin back to the freedom and joy of holiness. This "PG-rated" book – straightforward without being graphic – speaks to those entrenched in lust or just flirting with temptation. Honestly sharing his own struggles, Harris exposes lust's tactics and helps readers create a personal plan for fighting back. Men and women will find hope in God's grace and learn the secrets to lasting change.
Neither sex nor sexuality is our enemy. We need to rescue our sexuality from lust so we can experience it as God intended.
Bestselling author Joshua Harris shows you how lust deceives you. Specific and honest without being graphic, this book–for both men and women–will guide you in creating a custom plan for fighting lust and celebrating purity.
Download Sex is not the Problem; (Lust IS) by Joshua Harris
Page Count: 182 pgs
Size: 1.3 mb