Bells University of Technology 2022 Post-UTME Registration Details, Cut-Off Mark and Eligibility
Bells University of Technology 2022 Post-UTME Registration Details, Cut-Off Mark and Eligibility
Bells University of Technology, Ota invites applications from suitably qualified candidates for admission into its degree programmes for the 2022/2023 academic session.
College of Natural and Applied Sciences (4/5 YEARS)
A. Department of Biological Sciences
– B.Sc. Microbiology
– B.Tech Biotechnology
B. Department of Chemical, Food and Nutrition Sciences
– B.Sc. Biochemistry
– B.Sc. Industrial Chemistry
– B.Sc. Chemistry
– B.Tech. Food Technology
– B.Tech. Food Technology (Food Science with Business)
– B.Sc. Nutrition and Dietetics
– B.Sc. Culinary Science and Hospitality Management
C. Department of Physical Sciences
– B.Sc. Physics with Electronics
– B.Sc. Applied Mathematics with Statistics
D. Department of Computer Science and Information Technology
– B.Tech. Computer Science
– B.Tech. Information Technology
College of Management Sciences (4 YEARS)
– B.Sc. Accounting
– B.Sc. Business Administration
– B.Sc. Economics
– B.Sc. Finance and Banking
– B.Sc. Management Technology
College of Environmental Sciences (4/5 YEARS)
– B.Sc. Architecture
– B.Tech. Building Technology
– B.Tech. Estate Management
– B.Tech. Quantity Surveying
– B.Tech. Surveying and Geoinformatics
– B.Tech. Urban and Regional Planning
College of Engineering (5 YEARS)
– B.Eng. Biomedical Engineering
– B.Eng. Civil and Environmental Engineering
– B.Eng. Computer Engineering
– B.Eng. Electrical Electronics Engineering
– B.Eng. Mechanical Engineering
– B.Eng. Mechatronics Engineering
– B.Eng. Telecommunication Engineering
General Admission Requirements
Intending candidates must have sat for the Unified Tertiary Matriculation Examination (UTME) or obtained the UTME Direct Entry Form where applicable.
Candidates applying for admission into any undergraduate programme must possess a minimum of five (5) O' Level Credit passes at one or two sittings in SSCE/ GCE/ NECO/NABTEB or equivalents which must include Credit passes in English Language and Mathematics, and other subjects relevant to the proposed course of study.
Candidates awaiting results can also apply, provided there is the assurance that such results will be available by September/October in the same year of application.
Interested candidates are to PAY the application fee and APPLY for admission ONLINE.
How to Apply
Applicants are to click on "Begin Application", under the General Menu and then supply your UTME Registration Number on the next page.
After your details(i.e. UTME Reg. No, Fullname) appear on the next page, you can then proceed to make your payment. However proceeding to make payment means that you affirm that the details supplied are correct. Nevertheless, you are still allowed to confirm your details once more before you make payment.
Before making a payment, make sure your details are correct. Any successful payment CANNOT be REFUNDED.
After a successful payment, you will then proceed to create an account. You will be asked to supply a password, an email address and your phone number.
After successfully creating an account, you can then proceed to fill the application form by logging in to your account.
Please note, after successfully creating an account, you should always use the "Returning Applicant" link under the General Menu. However, until you successfully make a payment and 
create an account as stated above, you are to use the "Begin Application" link instead.
As a "Returning Applicant", you will be able to fill the Application Form, and then complete the application process. After completion of the application process, you will be able to print out your Application Form and Payment Receipt.
Please note, after submission of your Application Form, you will be unable to change the Passport Photograph uploaded and other details supplied. Hence confirm your details and make sure the passport uploaded is yours before you attempt to submit your Application form.
You are to return to the same site to check your Admission Status and print your Admission letter.
Futher Details on Application and Payment
Read the above information displayed on the page carefully, scrolling from top to bottom, and click on the application link that applies to you
You will be asked for your preference of payment, ePayment or to Pay at any Bank Branch. Select your preference
After payment, proceed with your registration.
If your choice of payment was ePayment,
Proceed and make payment using a Mastercard that is registered at your bank, for online payment. Print out your receipt, after you have successfully made payment.
Proceed immediately to fill the online application form and print out your application information.
If your choice of payment was Pay at any Bank Branch ,
Print out your payment slip that tells you your reference number, how much you are expected to pay at the bank and also, the Bank and Account number to pay into.
After payment, come back to the portal with your teller and proceed with your registration for screening. Fill the online application form and print out your application information.
Visit the screening centre that is most convenient for you, along with the following:
The receipt your printed from the portal after online payment, or your teller from the bank
The application form you printed from the portal after registration
Passport Photographs
Two referee reports. One preferably from your secondary school, the second, a clergy
Birth Certficate
Credentials, if available
Your UTME Result.
JAMB shifts exams closer: To now hold from 25th April, exam slip printing begins next week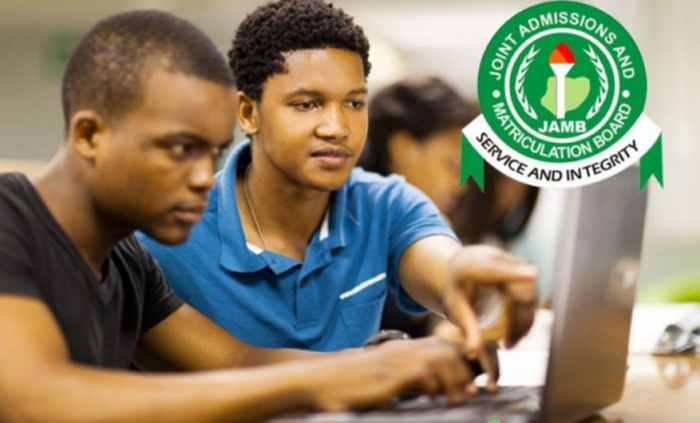 JAMB has announced a new date for the conduct of the 2023 UTME. This was made known by the Head of Public Affairs and Protocol, Dr Fabian Benjamin in a statement. The conduct of the 2023 UTME which was earlier scheduled to begin Saturday, April 29, WILL NOW BEGIN TUESDAY, APRIL 25.

He said the adjustment in the date of the UTME was to accommodate some other major and critical national assignments. By doing so, the board hopes that no citizen will be denied the opportunity of exercising their civic responsibilities. With this change, we expect the printing of the 2023 exam slip that shows the schedule for each candidate to begin next week. Candidates should be on the lookout for it.
The statement also mentioned that for those candidates, who were unable to take the mock exam held on March 30th owing to no fault of theirs, the mock examination had been rescheduled to hold on Tuesday, April 18.

Mr Benjamin, therefore, said the result of the candidates who successfully took the mock examination on March 30, has been released.
Confirm your admission status now on JAMB CAPS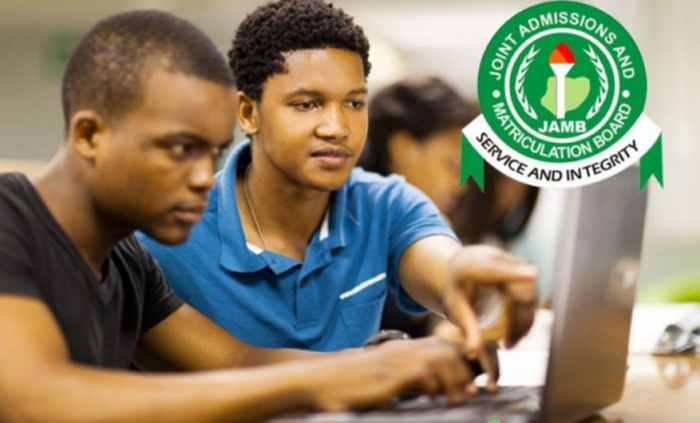 The JAMB CAPS for the 2022/2023 admission exercise is now active. Candidates can now monitor their admission status and quickly know when they have been offered admission. Once a candidate has been offered admission on JAMB CAPS, such a candidate is required to do either two things; to accept the admission or reject it.
Schools have already started uploading their Admission Lists on the JAMB Portal. We, therefore, advise candidates to closely monitor their admission status on JAMB CAPS so as to do the needful as soon as possible.




Some schools may not publish the list of admitted candidates on their own portal or notice board. So for candidates that applied for admission to such schools, the only way to know when they have been offered admission is to check their admission status on JAMB CAPS.
How To Check Admission Status on JAMB CAPS:
Visit: https://www.jamb.gov.ng/EfacilityLogin and log in with your registered email address and password to access your dashboard
Click on 'Check Admission Status,
Click on 'Access my CAPS'
Click on 'Admission Status' to see if you have been offered admission.
If you have been admitted you will get a response with your Photo Image being displayed and a text Congratulating you on your admission offer, But if you are not offered any admission yet you will get a text response with "Sorry No Admission has been Given Yet"
If you have been offered admission, you can proceed to ACCEPT OR REJECT ADMISSION
Successfully admitted candidates are advised to ensure that they indicate the acceptance or rejection of admission online and timely to enable the processing of their admission.
It is important to note also that candidates who have been offered admission are to print their admission letter after accepting the admission, as they will likely need this during clearance and registration in the school where they have been admitted.



Note: If you are using a phone, you may not see the option to check Admission Status on CAPS, Most phone users may only see the welcome message. You are to use the desktop mode to view the complete page. This is why the chrome browser is recommended if you are using a phone. All you need to do is go to the Chrome option and choose request desktop site for the complete page to display.
How to Purchase JAMB ePINs on Remita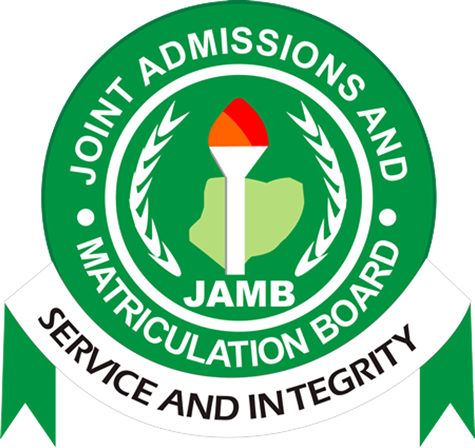 Are you aware that the registration for the 2023 Unified Tertiary Matriculation Examinations (UTME)/JAMB commenced on Saturday, January 14th, to end Tuesday, 14th of February 2023?
That's right!
Interested candidates can easily purchase their JAMB registration ePINs on Remita at www.remita.net/jamb via Card, bank transfers, USSD, eNaira, or other options available from the comfort of their homes without having to go to the banks.
Yes, it's that easy!
Before registration, all candidates are advised to obtain the National Identification Number (NIN), this is mandatory. The cost on our platform is N5700 for (UTME) only and N6700 for (UTME + Mock)
Steps to Register:
1. Type the word 'NIN' then space and add your 11-digit NIN number and send it to 55019 or 66019 by SMS. There should be a space between the word 'NIN' and your 11-digit NIN. (e.g. NIN 00123456786). You will receive a 10-character profile code on the same telephone number which will be used to procure your ePIN



2. Proceed to purchase your PIN, click HERE
3. Enter the registered information and proceed to pay
4. Then click 'Submit'
5. Viola! After payment, your PIN will be delivered to your phone number and also displayed on your Remita receipt.