Adeleke University 2022 Post-UTME Registration Details, Cut-Off Mark and Eligibility
Adeleke University 2022 Post-UTME Registration Details, Cut-Off Mark and Eligibility
Adeleke University, Ede, Osun State, a christian faith-based university for all races, gender and religion invites suitably qualified candidates to her 2022/2023 academic session degree programmes admission exercise.
Adeleke University was chartered by the Federal Government of Nigeria through the National Universities Commission (NUC) to operate as a private University. The University is fully residential to students and located in a serene environment, conducive for learning with highly qualified and committed members of staff, well equipped laboratories, classrooms, digital library and wireless internet facility on campus.
Available Courses
Faculty of Arts
English Studies
History & International Studies
Religious Studies
 Faculty of Basic Medical Sciences
Anatomy
Nursing
Public Health
Physiology
Faculty of Business & Social Sciences
Accounting
Economics
Business Administration
Library Information Science
Mass Communication
Political Science
Public Administration
 Faculty of Engineering
Agricultural Engineering
Civil Engineering
Electronic & Electrical Engineering
Mechanical Engineering
Faculty of Law
Law
Faculty of Science
Physics
Microbiology
Chemistry
Biochemistry
Computer Science
Biological Sciences
Mathematics
Admission Requirements
Minimum qualification for the Degree Programme is 5 credits including English Language, Mathematics and any three other relevant subjects at the WASC/NECO/NABTEB Examinations or their equivalent (at not more than 2 sittings). Credit in Mathematics is NOT required for programmes like English Studies, History and International Studies, Diplomatic Studies, Religious Studies, Political Science, Public Administration and Library & Information Science. Candidates awaiting O Level results will be required to present acceptable qualification on resumption and before matriculation.
UTME Admission Requirements.
Requisite O'Level Result (WASC/NECO/NABTEB)
Current JAMB UTME Registration
Screening
Direct Entry Admission Requirements.
3 years BSc. Degree Programme
A'Level / National Diploma (OND with at Least Lower Credit) / NCE (Merit) / IJMB/ JUPEB
Registration with JAMB for Direct Entry Registration
2 years BSc. Degree Programme
4 years Post-Secondary Qualification (HND, BSc./ ICAN etc)
Transfer Admission
Initial Admission Documents into present University
Official Transcript from present University to be sent directly to the Registrar.
How to Apply
Follow the link below to apply:
APPLY HERE https://admissions.adelekeuniversity.edu.ng/
For more information, contact the Admissions Office:
08068202021, 08060019561, 09067023394, 09063370367
admissions@adelekeuniversity.edu.ng
JAMB shifts exams closer: To now hold from 25th April, exam slip printing begins next week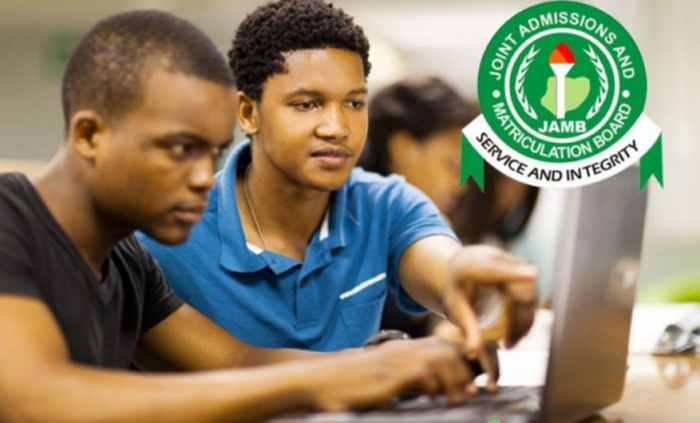 JAMB has announced a new date for the conduct of the 2023 UTME. This was made known by the Head of Public Affairs and Protocol, Dr Fabian Benjamin in a statement. The conduct of the 2023 UTME which was earlier scheduled to begin Saturday, April 29, WILL NOW BEGIN TUESDAY, APRIL 25.

He said the adjustment in the date of the UTME was to accommodate some other major and critical national assignments. By doing so, the board hopes that no citizen will be denied the opportunity of exercising their civic responsibilities. With this change, we expect the printing of the 2023 exam slip that shows the schedule for each candidate to begin next week. Candidates should be on the lookout for it.
The statement also mentioned that for those candidates, who were unable to take the mock exam held on March 30th owing to no fault of theirs, the mock examination had been rescheduled to hold on Tuesday, April 18.

Mr Benjamin, therefore, said the result of the candidates who successfully took the mock examination on March 30, has been released.
Confirm your admission status now on JAMB CAPS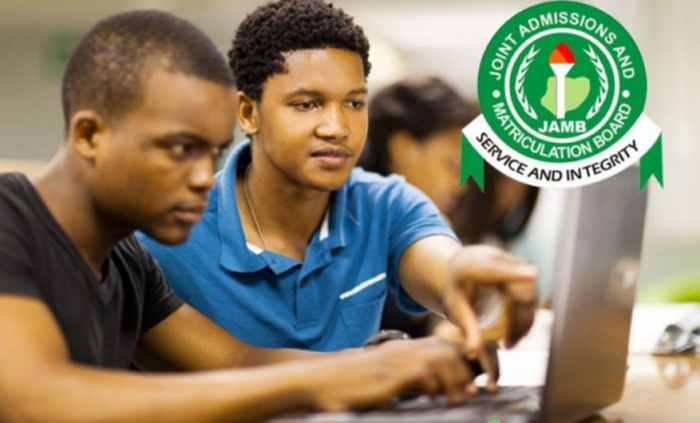 The JAMB CAPS for the 2022/2023 admission exercise is now active. Candidates can now monitor their admission status and quickly know when they have been offered admission. Once a candidate has been offered admission on JAMB CAPS, such a candidate is required to do either two things; to accept the admission or reject it.
Schools have already started uploading their Admission Lists on the JAMB Portal. We, therefore, advise candidates to closely monitor their admission status on JAMB CAPS so as to do the needful as soon as possible.




Some schools may not publish the list of admitted candidates on their own portal or notice board. So for candidates that applied for admission to such schools, the only way to know when they have been offered admission is to check their admission status on JAMB CAPS.
How To Check Admission Status on JAMB CAPS:
Visit: https://www.jamb.gov.ng/EfacilityLogin and log in with your registered email address and password to access your dashboard
Click on 'Check Admission Status,
Click on 'Access my CAPS'
Click on 'Admission Status' to see if you have been offered admission.
If you have been admitted you will get a response with your Photo Image being displayed and a text Congratulating you on your admission offer, But if you are not offered any admission yet you will get a text response with "Sorry No Admission has been Given Yet"
If you have been offered admission, you can proceed to ACCEPT OR REJECT ADMISSION
Successfully admitted candidates are advised to ensure that they indicate the acceptance or rejection of admission online and timely to enable the processing of their admission.
It is important to note also that candidates who have been offered admission are to print their admission letter after accepting the admission, as they will likely need this during clearance and registration in the school where they have been admitted.



Note: If you are using a phone, you may not see the option to check Admission Status on CAPS, Most phone users may only see the welcome message. You are to use the desktop mode to view the complete page. This is why the chrome browser is recommended if you are using a phone. All you need to do is go to the Chrome option and choose request desktop site for the complete page to display.
How to Purchase JAMB ePINs on Remita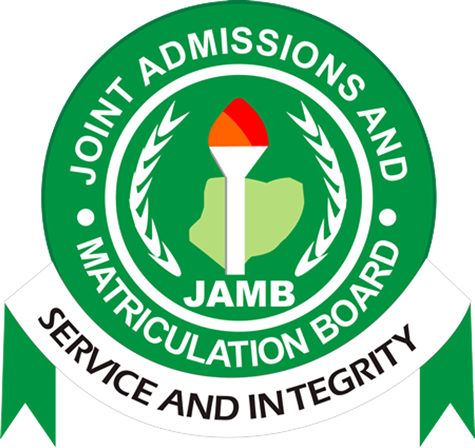 Are you aware that the registration for the 2023 Unified Tertiary Matriculation Examinations (UTME)/JAMB commenced on Saturday, January 14th, to end Tuesday, 14th of February 2023?
That's right!
Interested candidates can easily purchase their JAMB registration ePINs on Remita at www.remita.net/jamb via Card, bank transfers, USSD, eNaira, or other options available from the comfort of their homes without having to go to the banks.
Yes, it's that easy!
Before registration, all candidates are advised to obtain the National Identification Number (NIN), this is mandatory. The cost on our platform is N5700 for (UTME) only and N6700 for (UTME + Mock)
Steps to Register:
1. Type the word 'NIN' then space and add your 11-digit NIN number and send it to 55019 or 66019 by SMS. There should be a space between the word 'NIN' and your 11-digit NIN. (e.g. NIN 00123456786). You will receive a 10-character profile code on the same telephone number which will be used to procure your ePIN



2. Proceed to purchase your PIN, click HERE
3. Enter the registered information and proceed to pay
4. Then click 'Submit'
5. Viola! After payment, your PIN will be delivered to your phone number and also displayed on your Remita receipt.