Version
Download

16

File Size

15.63 MB

File Count

1

Create Date

September 12, 2023

Last Updated

September 12, 2023
Concepts Of Modern Physics - Arthur Beiser

6 Side Hustle Ideas For Students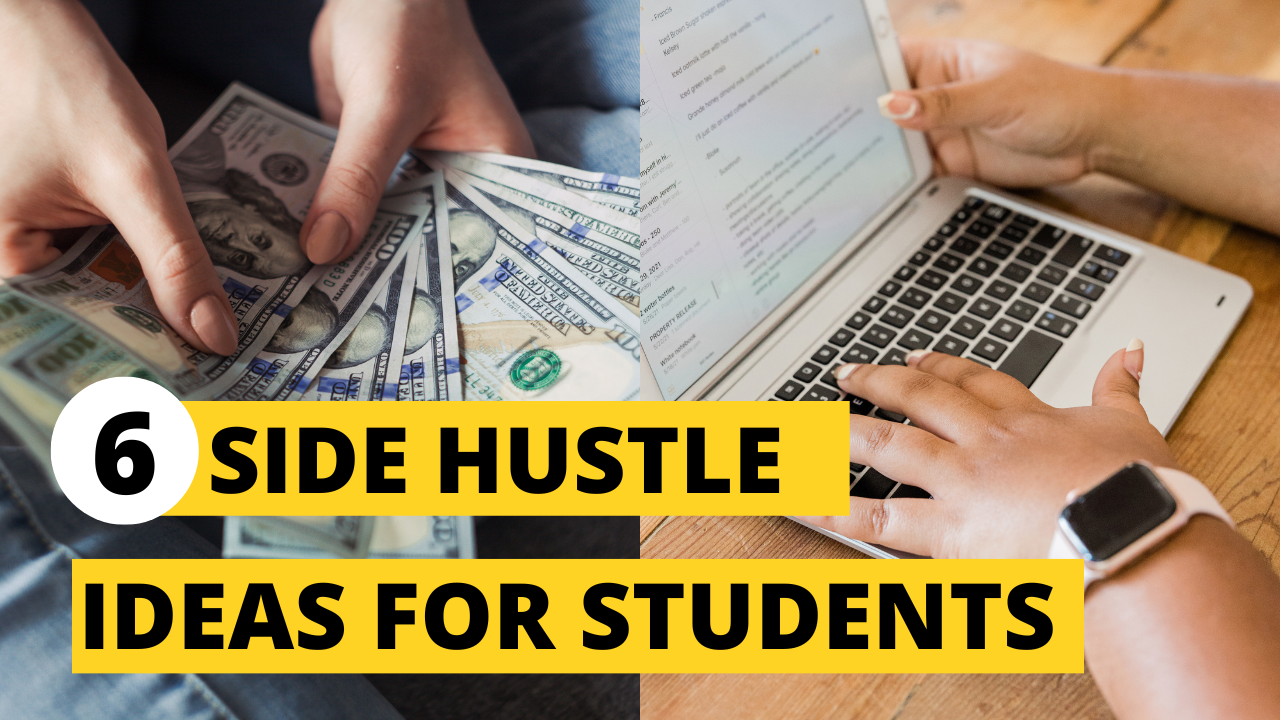 Six Side Hustle Ideas for Students and Beyond
Acknowledgment: This valuable information is sourced from a YouTube video that I recently watched, and I'm excited to share the insights with you. If you're interested in exploring the original video for a more detailed explanation, you can watch it here.
If you have the time and data, you can watch the original video, as it provides a more comprehensive explanation of these side hustles. However, if you prefer a quick summary or don't have the time for videos, you can continue reading for a concise overview, I also added my ideas.
Six Side Hustle Ideas for Students and Beyond
Today, I want to discuss six side hustle ideas that can benefit not only students but anyone looking to diversify their income streams.
First and foremost, let's dispel the notion of a "get-rich-quick" scheme. The truth is, there's no magic formula for making money. It's essential to understand that there's no magic formula for making money. The fundamental principle is simple: you earn by providing value to those willing to pay for it. Making money, then, is a skill—one that you can understand and apply in your own unique way.
Why Explore Side Hustles?
If you're reading this, you're likely interested in creating an additional income source. It's not just about money; it's about the freedom that money can provide. Extra income means the freedom to pursue your passions and not rely solely on a single job for financial security.
Making Money through Side Hustles
To succeed in side hustles, remember the golden rule: you make money when you offer something valuable to people who are willing to pay for it. There are three primary avenues to achieve this. Now, let's explore three vehicles through which you can provide value and generate income:
Services: Provide a skill or service that others find valuable.
Products: Create and sell something in demand.
Content: In the digital age, creating content can be monetized through platforms where advertisers are willing to pay for the attention you attract.
The Ideal Side Hustle
An ideal side hustle should possess three essential qualities:
Flexibility: It shouldn't restrict your time or lifestyle.
Enjoyability: It should be something you find enjoyable and not overly burdensome. The sweet spot is when it feels like play to you but work to others, making it sustainable and profitable.
Financial Potential: Your return on investment should make sense over the long term.
The Problem with Content Business
The problem with content-based businesses is that, initially, for an unspecified length of time, you might operate at a loss. You are kind of in the negative because you put a lot of time and effort into this thing and you tend not to make money immediately. It takes time and effort to create valuable content and build an audience. Content business doesn't offer quick returns; it's more like a J-curve business.
A Quicker Way with Service Business
A quicker way to make money, without the J-curve, is through service-based businesses. This leads us to some service-oriented side hustles. For those seeking faster returns without the J-curve, service-based businesses offer an alternative.
The 6 Side Hustle Ideas
With these principles in mind, let's delve into five exciting side hustle ideas:
Writing: Start by writing regularly about your interests. Build an audience genuinely interested in your work and eventually monetize through sponsorships (for example). The key here is to ensure your writing provides real value to readers.
Content Curation: Different from content creation, curation involves summarizing, analyzing, or recommending existing content. There are people who just curate Insight and create summaries of books they read or post book recommendations, not really creating anything. They use this to get a large audience and then monetize it. While it might not bring immediate profits, it's a long-term venture. Build your audience first, then explore monetization options.
Thumbnail Design: Many YouTubers understand the importance of eye-catching thumbnails. You can offer your services as a thumbnail designer, a flexible, enjoyable, and profitable gig. This is just an example/idea of a service for someone who is willing to pay money for that service.

Tip: If you want to Impress potential clients, recreate some of their thumbnails and make sure they look better than what they have before and prayerfully send them an email, you have a good chance to get the job.

Remember, there are no free ways to make money, you have to provide a skill or value and sometimes, it takes time to provide that value.
Research Assistant: Big creators or authors who write multiple books will always need some sort of help when it comes to research. So, if you are the sort of person who can research on the internet or enjoys reading books or scientific articles, understand them, and also tease out insights from them. It is an incredibly highly valued skill that you can provide as a service to people who are willing and delighted to pay for that service.
Web Design: The demand for web designers is high, but quality is paramount.
There is a claim that there are not-so-good web designers out there, and there is a high demand for web designers. So if you want to make web design as a side hustle, then you've gotta learn skill and be good because money is an exchange of value and once you are very good, then it is easy to find someone who is delighted to pay for the service, provided you are good, and you find the right tool to people.

I don't really like the idea of finding clients on freelancing websites, like Upwork or Fiverr because there is just too much competition out there and it is quite hard to stand out.

The path I would like to take if l were a web designer is the path @henrycubed on Twitter took. He taught himself how to design websites in Webflow, spent six months learning the skills, and became so good at designing websites that he designed his personal portfolio website. With that, went big on Twitter and started engaging with web designers and started to respect his work as well, and then he managed to land a bunch of really high-paying clients.
He achieved this with dedication and practice.
Video Editing: You could be a video editor!!! I have been wondering how many people are video editors, I don't think there are many, and we watch movies every day! The demand for video editing is high. You could be a video editor for a YouTuber, or even content creators! They need Videos. When you learn it and become so very good. I am sure it will be easy for you to get clients.
Remember, making money often involves providing value or skills, and it may take time to establish your reputation. Choose the side hustle that aligns with your interests and talents and take action to embark on your journey toward financial freedom.
Your Turn!
If you get to the end of this article, I like you to leave in the comment section "What did you take away?" and in particular, "What action point will you take?" It is somehow pointless if you are not going to take some kind of action away from this. I would love to hear, a bit of accountability from you and me.
Do you also have side hustle ideas? Share them in the comment section below, let's learn together!
Check the post of How To Learn Anything Faster