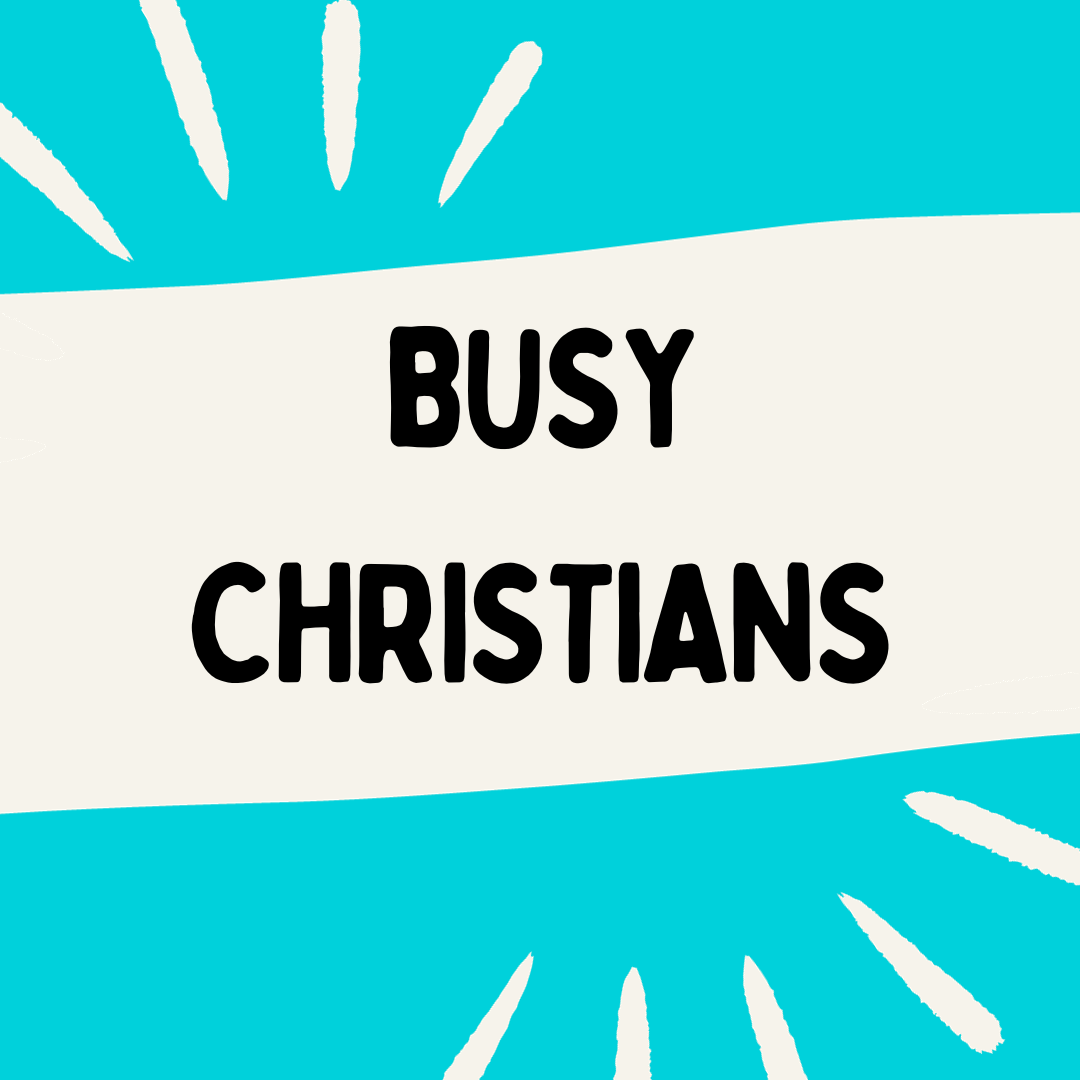 Before we proceed, this is the summary of a message titled "Overcoming Spiritual Hazards of Busy Christians" by Pastor Paul Rika. I listened to it recently, and these are the things I jotted down, and I'd like to share.
Download Audio here
Or Watch the Video here;
Christians who are busy in life, face spiritual hazards. If they do not handle their Christian life well, they lose their soul. They are easily overcome by satan.
1 Kings 20:39 – 40

39 As the king passed by, the prophet called out to him, "Your servant went into the thick of the battle, and someone came to me with a captive and said, 'Guard this man. If he is missing, it will be your life for his life, or you must pay a talent of silver.'

40 While your servant was busy here and there, the man disappeared."

"That is your sentence," the king of Israel said. "You have pronounced it yourself."
The Lord left you in this life, and said "Watch over your soul." He still left you in your businesses and your studies as a student, but he says "Watch over your soul." Don't go too busy that your soul is lost. You are a student, and of course, you must study well but don't get too busy that your soul is lost.
Are you so busy that prayer life has gone to the loss of your soul? Are you so busy that you can't read the Bible?
What is the value of the certificate you got, after abandoning Jesus? What is the glory of God in what you have gathered?
A man can destroy his soul by trading it with the things of this world.
More Examples:
Gen 25:27 – 34
27 The boys grew up, and Esau became a skillful hunter, a man of the open country, while Jacob was content to stay at home among the tents. 28 Isaac, who had a taste for wild game, loved Esau, but Rebekah loved Jacob.
29 Once when Jacob was cooking some stew, Esau came in from the open country, famished. 30 He said to Jacob, "Quick, let me have some of that red stew! I'm famished!" (That is why he was also called Edom.
31 Jacob replied, "First sell me your birthright."
32 "Look, I am about to die," Esau said. "What good is the birthright to me?"
33 But Jacob said, "Swear to me first." So he swore an oath to him, selling his birthright to Jacob.
34 Then Jacob gave Esau some bread and some lentil stew. He ate and drank, and then got up and left.
So Esau despised his birthright.
How will you give God away for money or a certificate without bothering? Like Esau gave his birthright for food?
This entitled Jacob at the end of the day, to take the blessings of the firstborn. Do not sell the Lord, for this world. Gen 27:17
Songs of Solomon 1:6
6. Do not stare at me because I am dark, because I am darkened by the sun. My mother's sons were angry with me and made me take care of the vineyards; my own vineyard I had to neglect.
Don't get so busy and neglect "your own."
Do not abandon the truth, because you want to please somebody. This woman was too busy serving others to neglect herself, and her soul. She became black and lost her glory!
Her story depicts the case of people who have given all their time and strength to please others and neglected themselves. 
1 Cor. 9:27.
27 But I discipline my body and bring it into subjection, lest, when I have preached to others, I myself should become disqualified.
You don't have time, but you are looking shabby and dirty, without care for your soul.
God must be first in your life. It is the first commandment that you love God with all that you have.
In Conclusion: One thing is needful, seek for it. Lk 10:35-45. Martha was being busy, here and there. But you need to seek first the  Kingdom of God.
Prov 8: 14 – 21.
14 Counsel is mine, and sound wisdom;
I am understanding, I have strength.
15 By me kings reign,
And rulers decree justice.
16 By me princes rule, and nobles,
All the judges of the earth.
17 I love those who love me,
And those who seek me diligently will find me.
18 Riches and honor are with me,
Enduring riches and righteousness.
19 My fruit is better than gold, yes, than fine gold,
And my revenue than choice silver.
20 I traverse the way of righteousness,
In the midst of the paths of justice,
21 That I may cause those who love me to inherit wealth,
That I may fill their treasuries.
Who told you that if you seek God, He will not enrich you? Why are you selling your birthright for common man?
Make sure you have God's time. There's time for everything, let God's time be there always. Make time for the service of God. Do not sell your soul.
Prayer
God help me to make time for you
Lord Jesus, help me care for my soul.
Lord God, recover me, help me, save me. I trust you to give me grace not to neglect my soul.
As everyone is busy here and there, help me not to forget my own, my soul.
Save me from the world and what is taking my time away from you.
Help me manage my time well, but make you first in my life.
Save my soul.